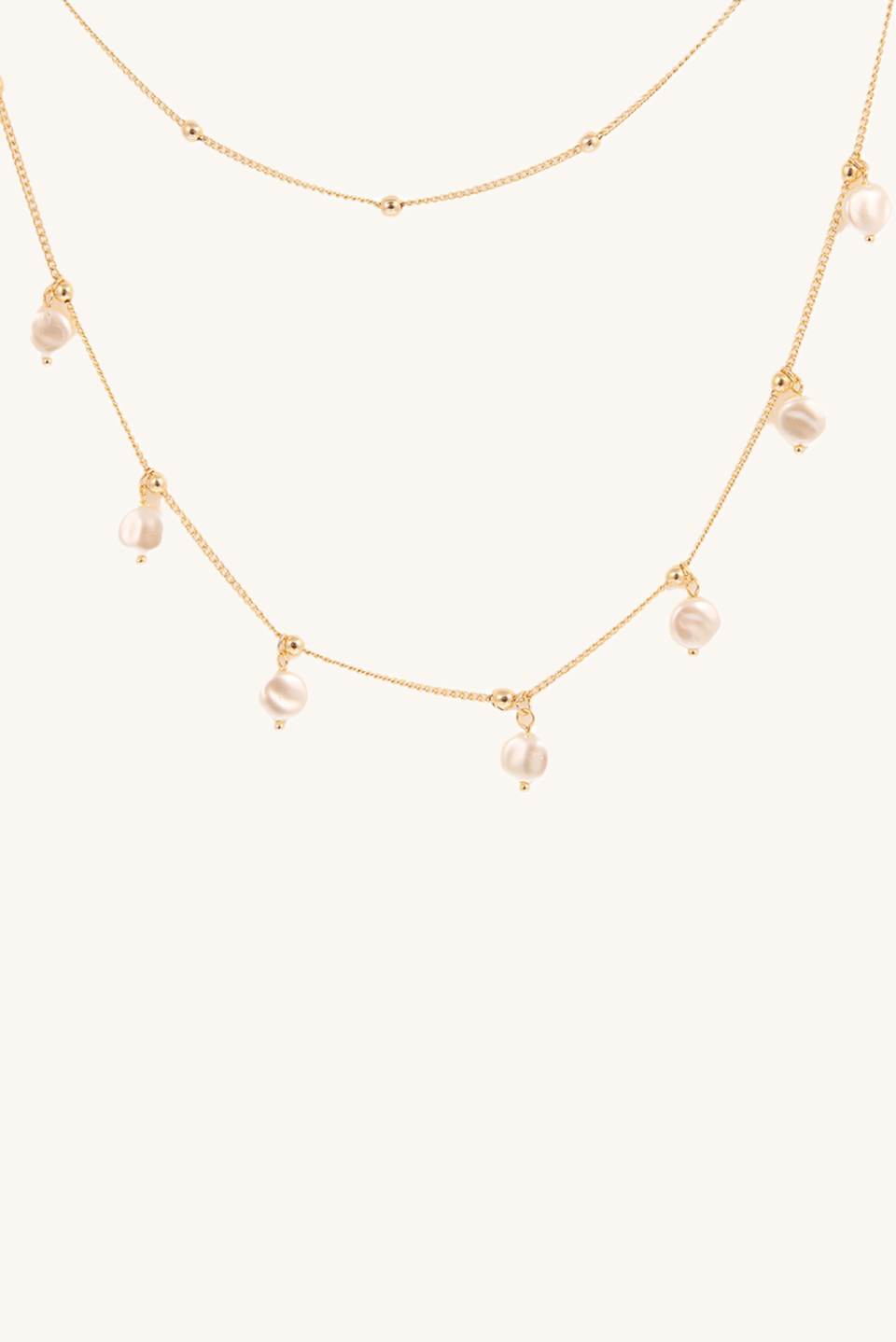 Beatrix Pearl Necklace Set
The Beatrix pearl necklace is a bit out there but not too OTT, look extremely put together when layered with our Zabrina zodiac necklace and the Luna pearl necklace
Only 4 units left
Free shipping on orders over $150
Subscribe & get 15% off your first order
The Beatrix pearl necklace is a bit out there but not too OTT, look extremely put together when layered with our Zabrina zodiac necklace and the Luna pearl necklace
This little stunner needs extra tlc. And like all precious delicate things, please avoid contact with water, other liquids and metals so that it won't lose it's color and shimmer.
18K GOLD PLATED METAL
SECURE CLASP FASTENING
COMES IN A SET OF TWO NECKLACES
L:21.3" EXT: 2"
L: 12.9" EXT: 2"